I have this posted to my eBay store, but I feel people rarely read it. If you are considering making a Best Offer on any item, I highly suggest you read this first!
Best Offer is an option available for "Buy It Now" items, such as store inventory and fixed price listings, that allows you to make an offer to buy the item that you select. The seller can accept, decline or counter offer (in certain categories only) your "Best Offer". A seller choose to accept Best Offers when they are creating a listing for their item. If you see the "Submit a Best Offer" link below the Buy It Now price, the the seller has decided to consider Best Offers from buyers.
When submitting your Best Offer
, please keep in mind that sellers are not here to
give
their items away. You have a greater chance of your best offer being accepted, if it is reasonable. We accept most Best Offers of at least 65% of our asking price. Each seller will vary on what they feel is acceptable. Of course, the more you buy the more room there is to accept a lower offer.
You only get ONE Chance at Best Offer
for each item, so make it a good one.
If you have special terms or want to know ahead of time if an offer will be accepted just use "Ask Seller Question".
Once you have submitted your Best Offer, you are commiting to buy that item. Once the seller accepts the offer, the item is SOLD!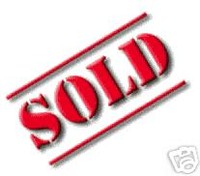 Please use this feature wisely.
Abusing it and insulting the seller with too low offers (ie..$2.00 for a $30.00 item) will only lead sellers to stop chosing to use this option and most likely block you from bidding on their auctions.